Royal Chapel of Granada
COVID-19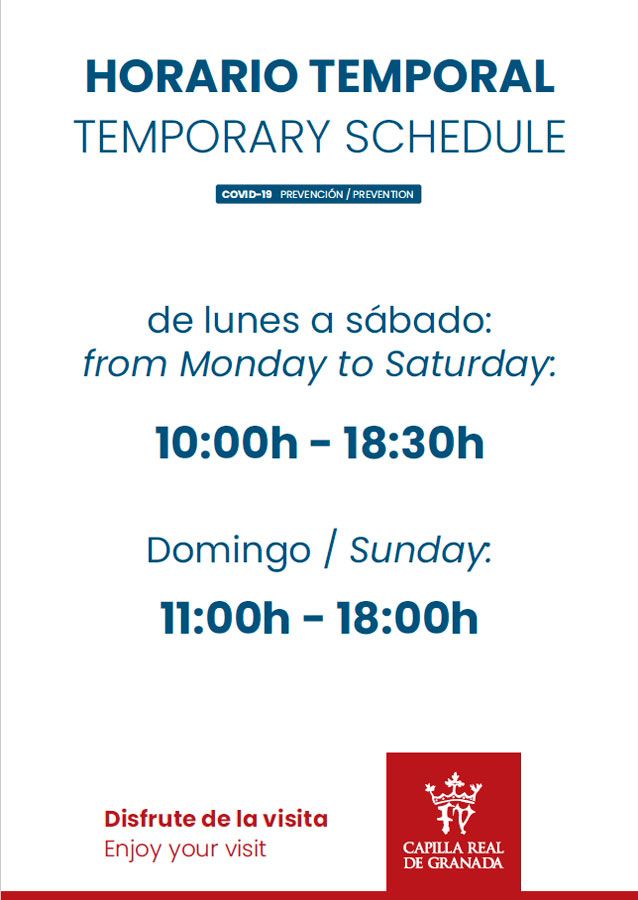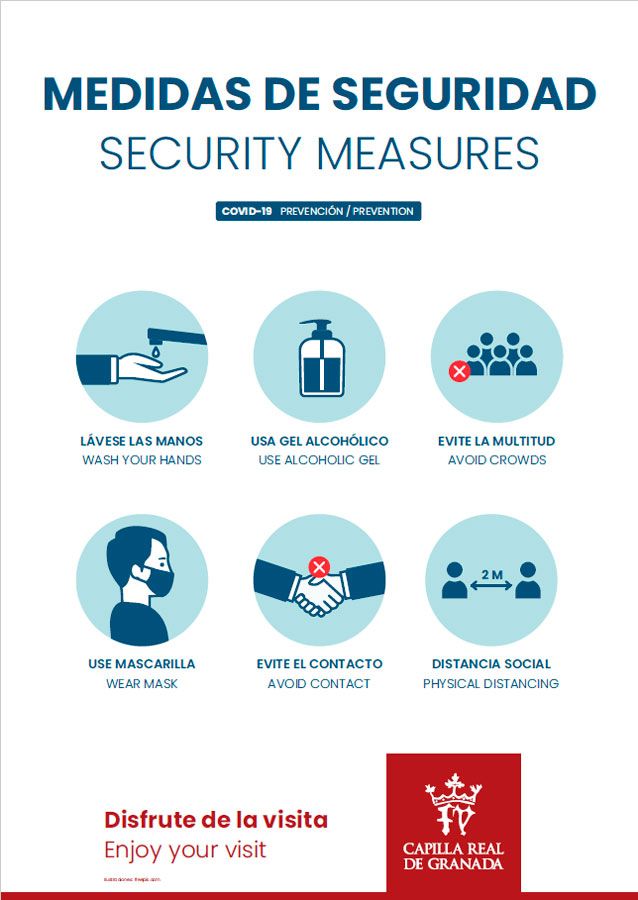 ---
"VISITAS CULTURALES DURANTE TODO EL AÑO, EXCEPTO EN HORARIO DE CULTO Y OTRAS CELEBRACIONES RELIGIOSAS. SE ADVIERTE A LOS VISITANTES DE LOS POSIBLES CAMBIOS DE HORARIO DE FORMA IMPREVISTA Y SIN PREVIO AVISO. ROGAMOS QUE CONFIRMEN HORARIOS PREVIAMENTE A LA VISITA". Telf: 958 22 78 48.
Timetable
Monday to Saturday: 10:15 → 18:30
Sunday and religious festivity: 11:00 → 18:00
NOTA: The Royal Chapel is open daily except: Good Friday, December 25 and January 1.
Closed on 2nd January and 12th October in the morning, only open in the afternoon from 15:00 pm.

Contact email
capillarealgranada@gmail.com
Fees
– Individual (from 13 years, free audio guide): 5€
– Groups (free radio guide): 5€
– Different capacities: 3,5€
– Students (up to 25 years of age): 3,5€
– Children up to 12 years: Free
– Free visits on Wednesday from 14:30 to 18:30 (required booking) on www.archidiocesisgranada.es
Audioguide Service Included